Koh Kong Island is the largest island of Cambodia and is near to Koh Rong. It lay just 22 km south of Koh Kong town, which is on the mainland, and is kind of a sister city to the island. Koh Kong is 39 square miles with its length being about 12 miles and its width ranging from 3.2. to 4.5 miles. The highest point on the island is about 200 yards above sea level, and there is 32.9 miles of coastline (53 km), which makes it one of the largest coastline areas of the 23 islands that are in Ream National Park. There is only one settlement on the island and that is at Alatang, a small fishing village which is on the south-east corner of the island. The population is less than 30, most of which work exclusively in the fishing industry, but some have taken to working in the tourism industry. On the west side of the island there are six absolutely beautiful beach areas, each of which has its own freshwater lagoon leading to rivers that get their water from the high mountain peak. These are incredible places to visit and you will love the warm waters of the lagoons…..
—> GO TO FULL DESCRIPTION AT THE END OF PAGE
Koh Kong White Sand Beach Resort is located in Phumi Kaoh Kong just 10 metres away from Koh Kong Island Beach. Guests can sample authentic Cambodian cuisines at the in-house restaurant. Free Wi-Fi access is available at all areas. Bungalows are simply furnished, clean and comfortable. Each bungalow is cooled with a fan and fitted with clean linen sheets. Bathroom facilities are either shared or en suite and include free toiletries. Some bungalows offer sea views. The friendly staff at Koh Kong White Sand Beach Resort can arrange for various activities including snorkeling and fishing. There is also a 24-hour front desk and laundry services.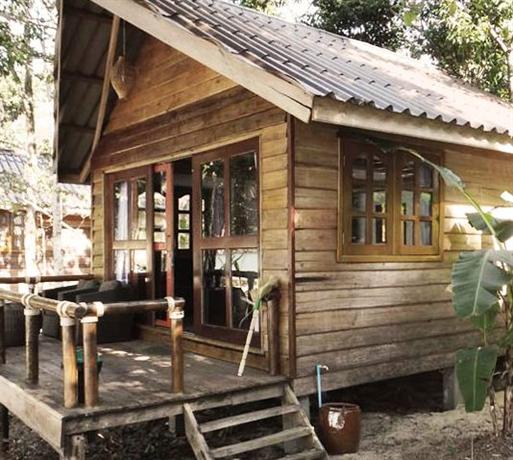 Situated close to the beach, Koh Kong Island beach II houses a restaurant and provides basic yet comfy accommodation with private bathroom facility. Barbecue facilities are available, while fishing and snorkelling activities can be arranged. Offering sea and garden views, rooms come with a fan, mosquito net and clean linens. Rooms include an attached bathroom with shower facility, towels and free toiletries. At Koh Kong Island beach II, guests can converse in Thai or English. Luggage storage facility, laundry service and shuttle arrangements are available upon request. Room service is also possible.
KOH KONG
Cambodia is rapidly becoming one of the most popular tourist places on earth, and it is places like Koh Kong Island that are making it such an attractive destination. With beautiful beaches, amazing sunsets, and a beautifully warm climate, it is the ideal place to visit if you are looking to meet people, to take your significant other, or even for a family vacation. It is an amazing place to visit for sure.
How to Get to Koh Kong Island
For travelers who are looking to spend their vacation on this amazing island, the trip is one you will enjoy. You land in Phnom Penh, the capital of Cambdodia, and you take a shuttle to Sihanoukville, the provincial region where the island lay. There are two primary shuttles that take passengers to the island each day. One in the mid-morning and the other in the late afternoon. For those who are traveling to Koh Kong Island, the cost to stay on the island also includes the ferry cost to the island by boat. However, if you are staying on the mainland and wish to visit the island for the day, the cost is $20 round trip.
The trip itself takes between 40 and 120 minutes. For those who are riding the normal ferries, the trip length is much longer, lasting nearly two hours. You can hire faster ferry boats for an increased cost, and these rides last between 40 to 60 minutes. For those riding the normal ferry be sure to wear sunscreen, a hat, and sunglasses, as the sun can be quite oppressive if you are not used to it.
Accommodations on Koh Kong Island
There are currently only two small resorts on the island. These include a total of 12 guesthouses that can accommodate a single visitor, couples or families. In fact, many decide to have their wedding on the island and book the entire section of guest houses for the affair. You will want to check availability long in advance if this is an option you desire.
The guesthouses are first rate. They provide a private bathroom, a beautiful deck where you can enjoy the sun, and a very comfortable stay. It is truly a beautiful place you will love staying it.
Both resorts have a restaurant and shops. The food is local cuisine, with additional menu items for those who want to enjoy meals from around the world. The shops sell a large amount of goods, including equipment to use on the island as well as gift items to take with you.
For those who wish to enjoy the beauty of the outdoors, there is also camping available. You should be aware that this island is under the control of the Cambodian Army, and so not all areas are available for people to camp in. You want to make sure that you investigate the place you wish to camp before just setting up your tent. While the people of Cambodia are quite hospitable, it is understandable that they would be a little edgy about people camping in a restricted area.
Sites to Enjoy
Like many of the Cambodian islands, there are two primary portions to Koh Kong Island that you will love most – the beaches and the forest. The beaches are as beautiful as one will find. With such a small population and with a limited number of tourists that stay on the island, it is easy to see that much of the beach area is incredibly pristine. It looks nearly untouched in many places, and it is easy to find places to get away from it all if you wish to have a day pretty much to yourself on the beach. There are also activities you can enjoy and partake in, many of which are available as part of tours that come to the island.
Koh Kong Island is surrounded by the Gulf of Thailand, so there is a great deal to enjoy in the water. The swimming is great as you enjoy the warm waters of the Gulf. You can also rent equipment to go scuba diving, and there are tours that will take you to the best scuba diving places in the area. Koh Rong Samloem is known worldwide for its scuba diving areas, and it is quite easy to join a tour there to get to see why this is true first hand. The cost for tours ranges from $20 to $55.
The inner portion of the island is a dense forest area with lots of trees. You will see some spectacular wildlife, some of which you will not find anywhere else on earth.
The island offers a large numbers of trails that allow you to walk around and see the island up close. Tours are also available.
Future Plans
For those who are willing to wait a little while, there are plans in the works to add to the tourist business on the island. There will soon be golf courses and a casino with the addition of hotels and bungalows. It may be a decade before this is complete.